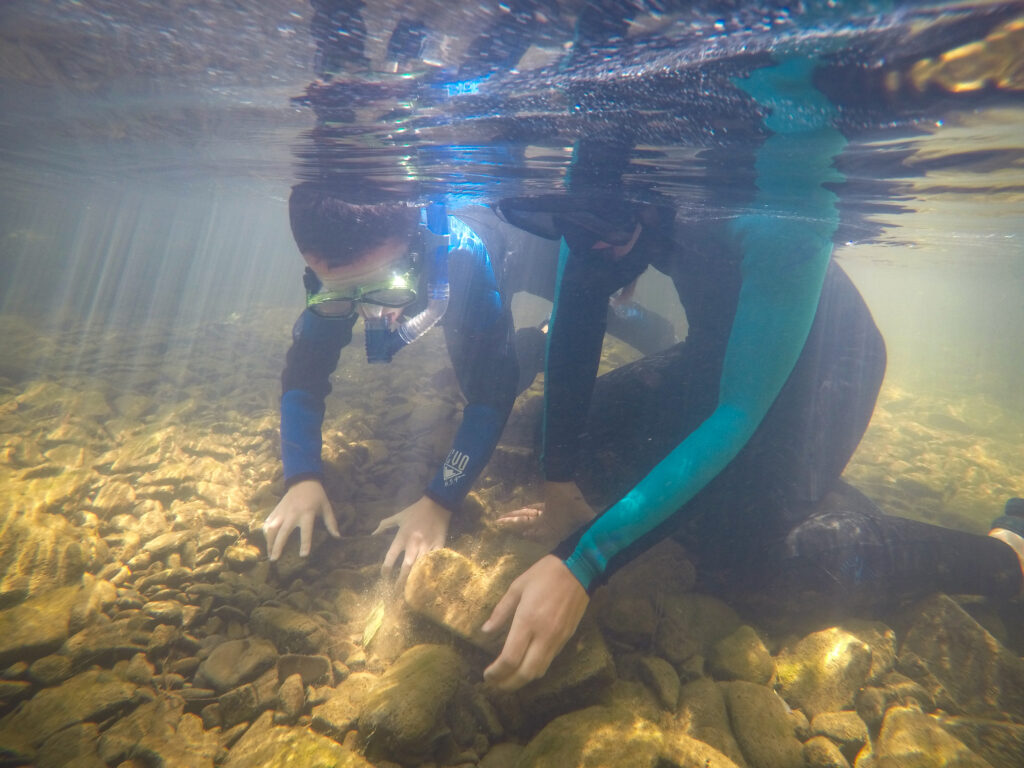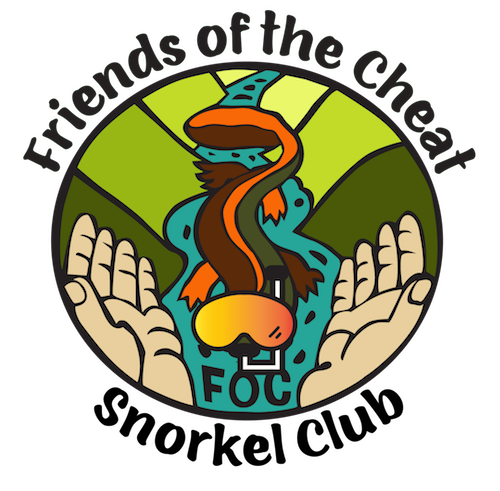 Get your feet (and face!) wet with our FOC snorkel club workshops! This tour of the river will take place under the surface, as participants learn about freshwater ecology and unique Cheat River critters.
All of our workshops are free and open to the public, and we will provide the snorkels and needed gear to participants. No prior experience necessary. Our events are open to all ages, although we ask that those under 16 years be accompanied by a parent/guardian.
If you have a group of individuals that are interested in participating in a snorkeling workshop, please reach out to Madison Ball at madison@cheat.org.
Subscribe to the FOC Snorkel Club email list to receive notice of upcoming snorkel events and pop-ups!
Photo Credit: Adam Webster