A no-cost service for landowners experiencing difficulties with bank loss, instability, and erosion in the Cheat River and Cheat River tributaries.
Friends of the Cheat and USDA's Natural Resource Conservation Service (NRCS) are partnering to provide complimentary tree plantings to private landowners experiencing issues with stream bank erosion, sedimentation, bank instability, and bank loss.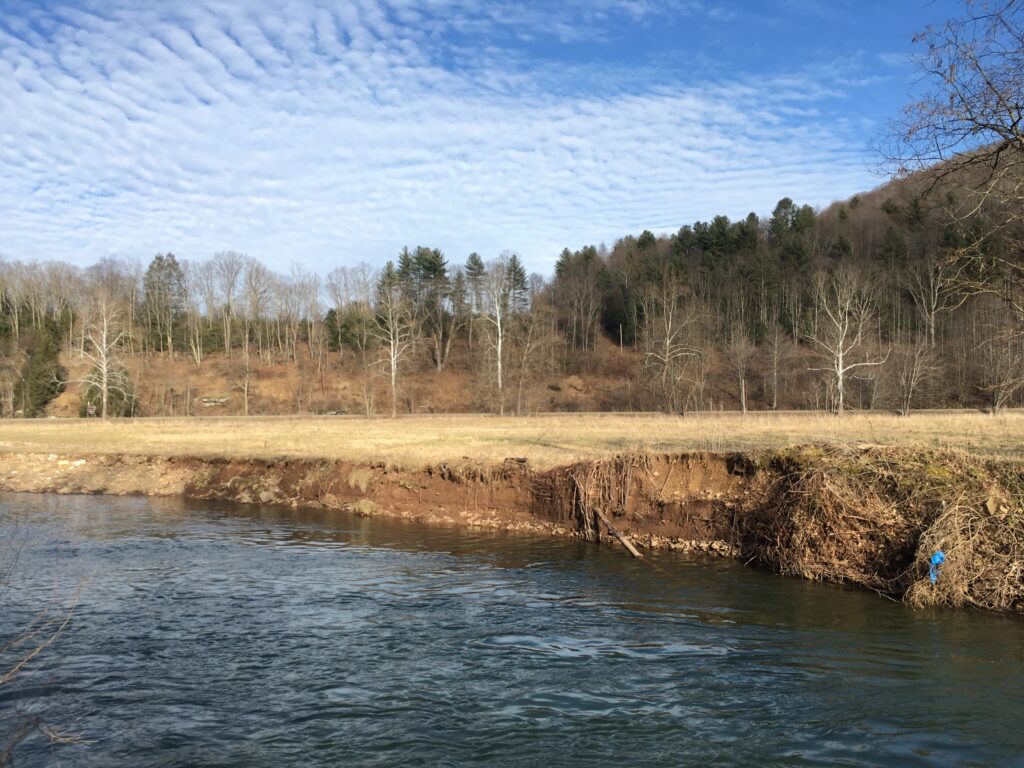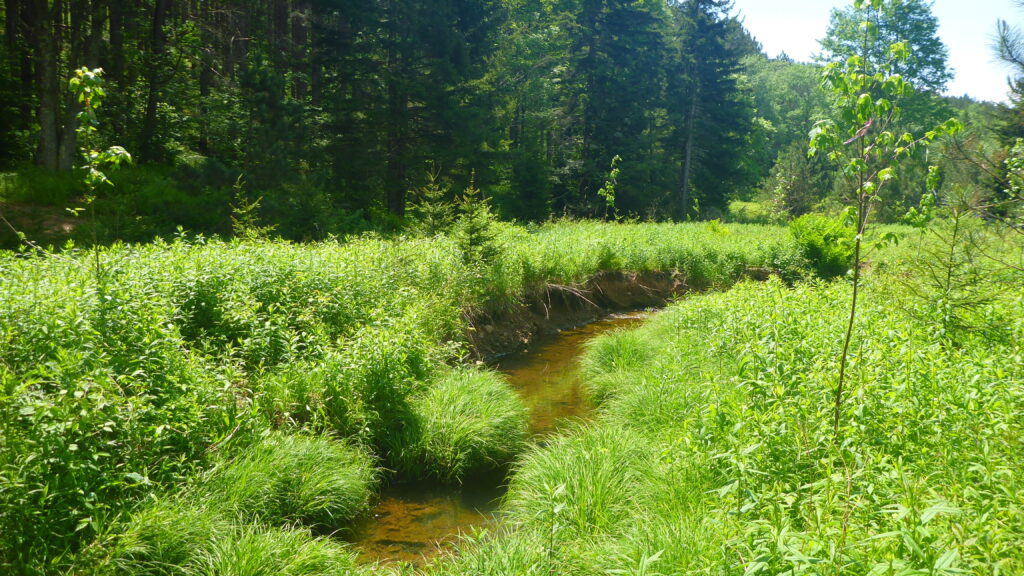 FOC and NRCS are seeking property owners interested in complimentary riparian tree plantings on their properties to restore riparian areas and reduce erosion within the green shaded project boundary shown below.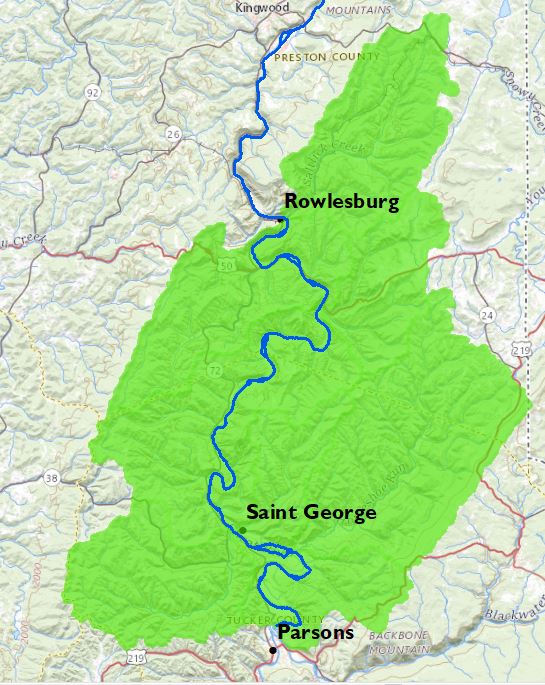 If your property falls within the project boundary and you are interested in setting up a consultation to receive riparian restoration services, please reach out to:
Madison Ball, Conservation Program Director at madison@cheat.org, or call 304-329-3621 ext. 7
---
What is the Riparian Area?
A Riparian Area is the land directly next to a body of water, such as a stream or river. Healthy riparian areas are composed of many trees and plants and provide direct benefits to landowners, wildlife, and water quality.
Forested riparian areas alongside agriculture and livestock operations are important to stream health and bank stabilization. The mature trees protect the fields from powerful flood waters, reduce erosion and bank loss that may occur, as well as filter agricultural runoff, improving water quality of the river.
Illustration by Brian Hjemvik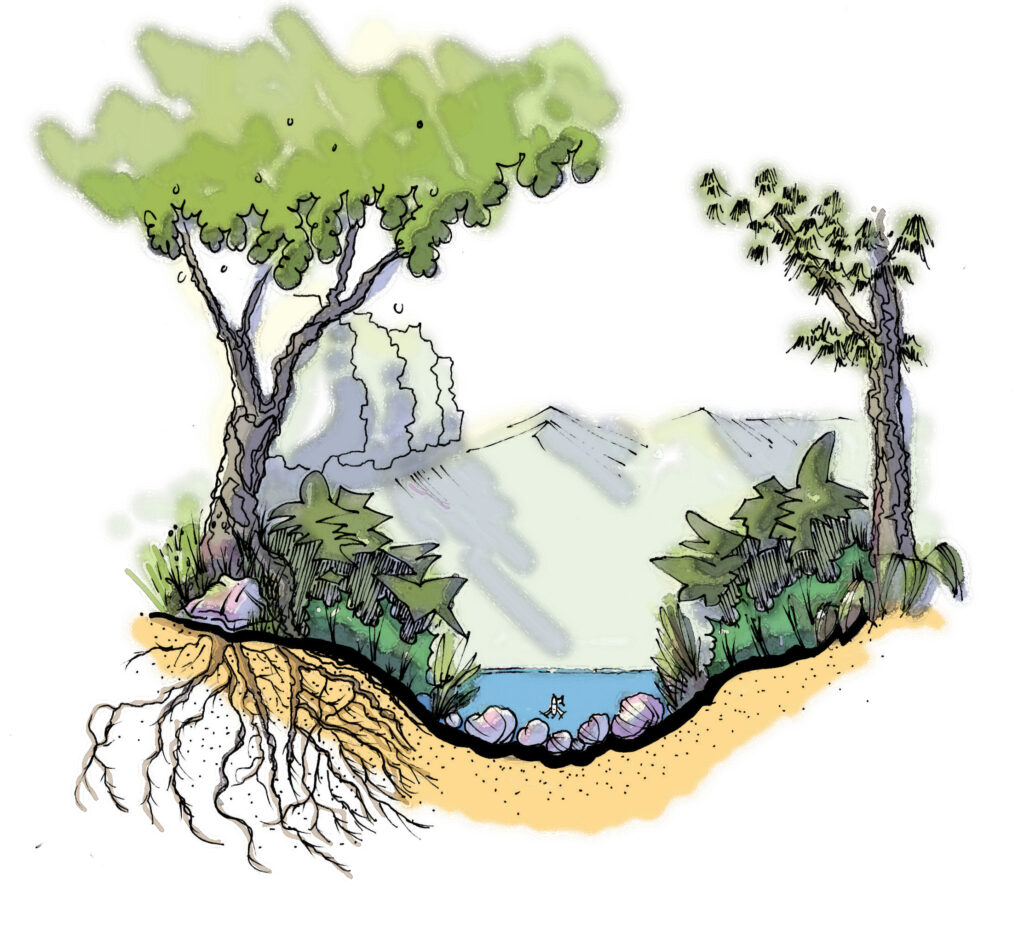 Why Riparian Areas Are Important
Reducing Effects from Flooding
As West Virginia is experiencing wetter and warmer weather patterns, flooding events may be more common, causing significant bank loss and erosion. The effects from the Dry Fork Flooding in 2019 show how banks can be eroded by flood waters. In the photo below, the trees on the upstream (right) end of the Dry Fork held much of the soil in place. Where there were no trees (left), significant cleaving of the bank occurred. Even planting a few rows of trees along a stream or river can make a significant impact on bank loss in high water or flood events.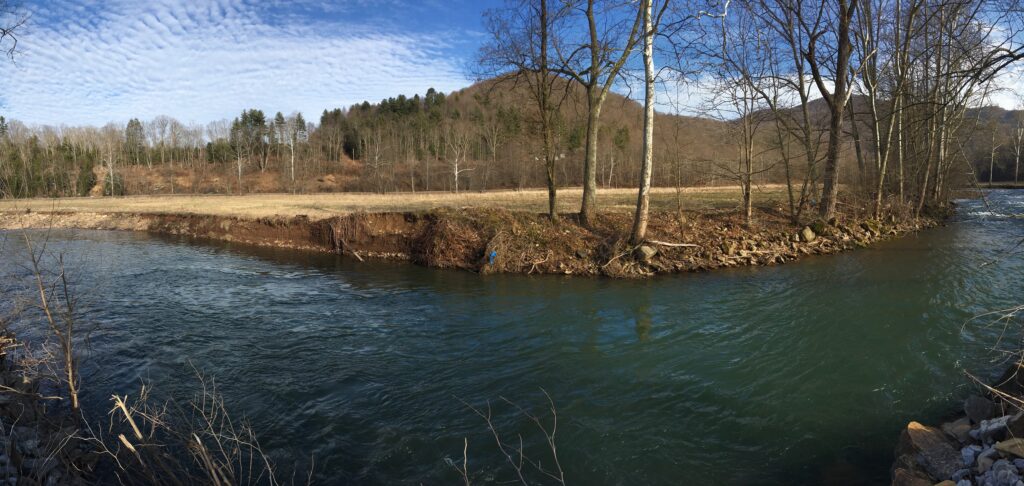 Ecosystem Benefits
Healthy riparian areas also benefit the stream ecosystem. Tree leaves provide a food source for aquatic insects that are eaten by fish. They also provide shade to the stream, keeping water cold for species like West Virginia's state fish, the Eastern Brook Trout.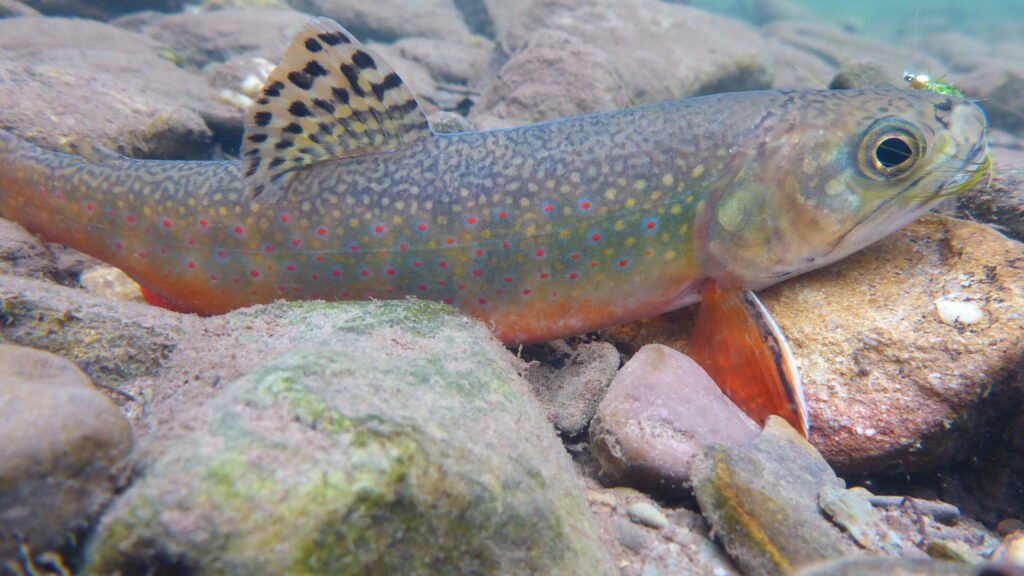 Using Trees as a Tool for Restoration
Planting trees along stream banks is a great first line of defense against erosion. However, for extreme bank loss, additional measures may be appropriate depending on the site. FOC and NRCS can provide you a no-cost consultation on additional restoration needs for sites impacted by erosion.