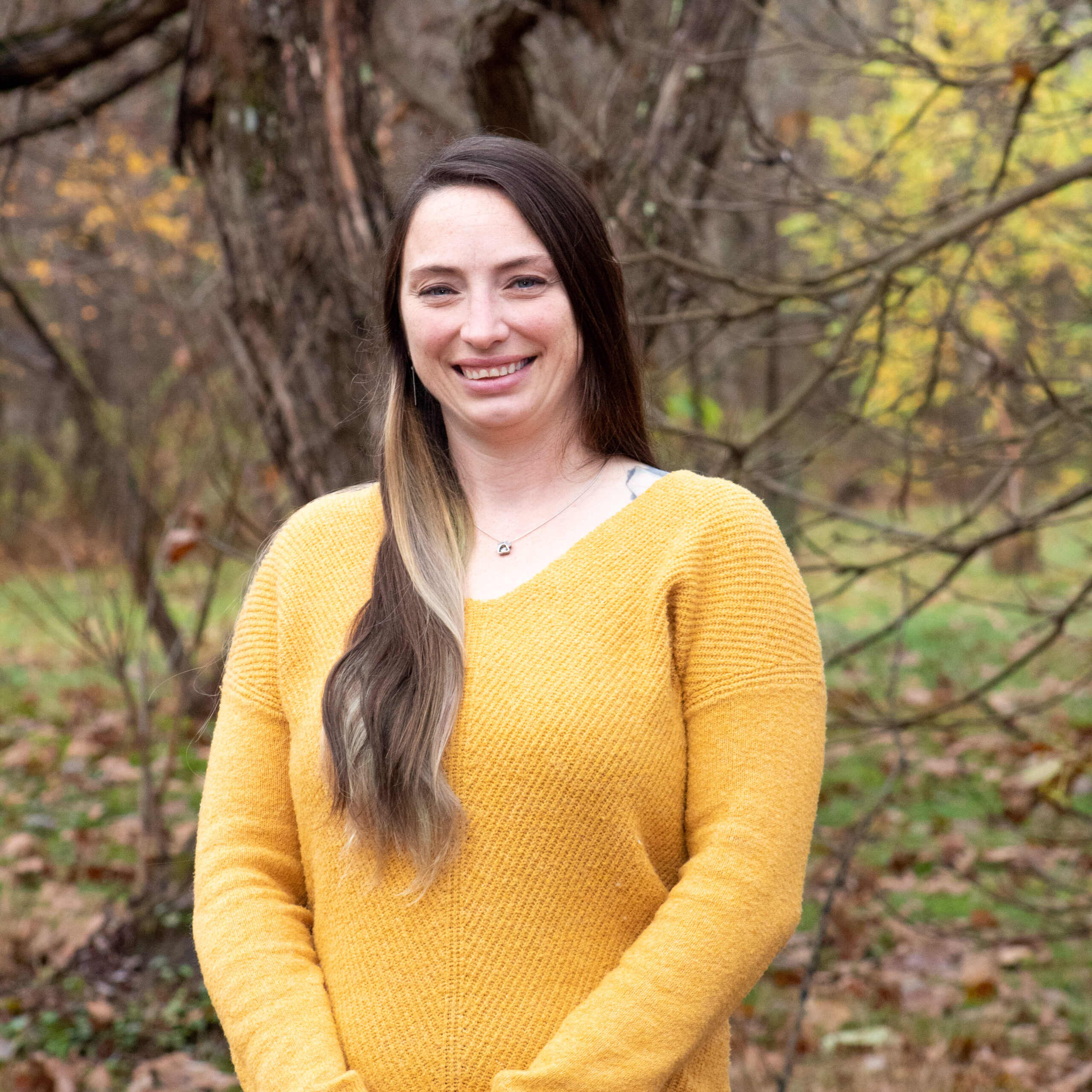 Contact Lisa Maraffa:
(304) 329-3621 ext. 2
Lisa grew up outside of Cleveland, OH, and despite living in the city, her parents made sure to expose her to the outdoors as often as possible.  She would go on family camping trips and explore the Metroparks close to her childhood home. 
She moved to southern Ohio where she attended Hocking College and eventually met her husband, Andy. They moved to Morgantown to attend WVU and they both graduated with a degree in Wildlife and Fisheries Management. She started working as a reptile specialist for a pet store while in Morgantown and went on to manage an open cage doggie daycare where she fulfilled her passion for working with animals. Lisa loves all animals, but has a special place in her heart for bats and all things batty.
She currently lives in the mountains outside Morgantown and loves to explore West Virginia with her husband and 2 dogs. You can often find her rafting the local rivers, XC skiing, mushroom hunting, hiking, and volunteering for local environmental and food security groups.
Lisa started volunteering at Cheat Fest several years ago which led to being the lead volunteer for the Silent Auction. Lisa recently transitioned from being the FOC Board Chair to fulfilling a position at Friends of the Cheat as the new Program Assistant/Events Producer. She will be assisting with a multitude of different projects and producing Cheat Fest as well as any other FOC events. She is very excited to have the opportunity to help heal our local rivers and streams for many years to come!