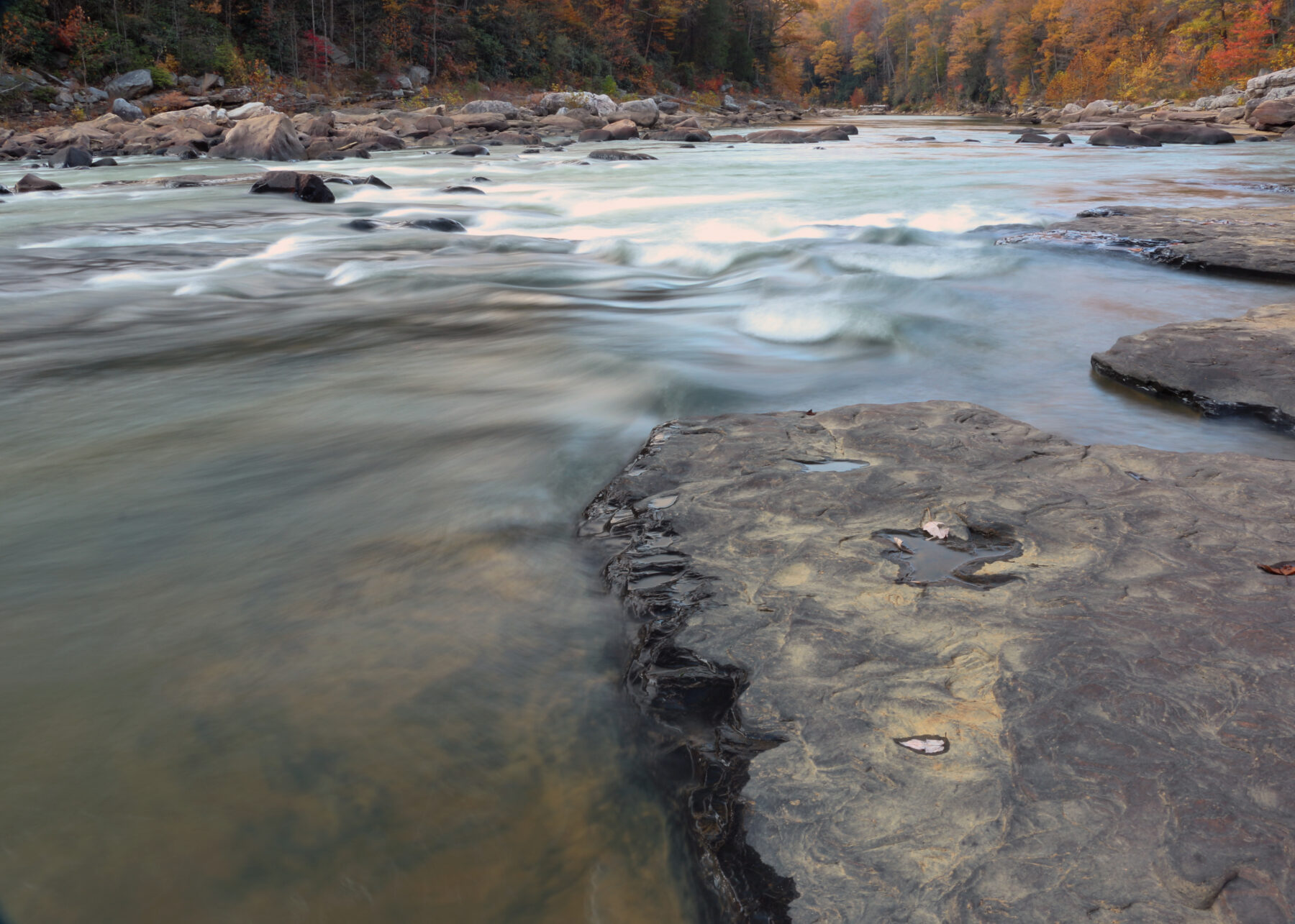 The Environmental Protection Agency (EPA) featured the Friends of the Cheat and the Cheat River in a handful of publications in 2016. John Capacasa, Director of the Water Protection Division in EPA's Mid-Atlantic Region, wrote a blog piece reminiscing about his experiences padding the Cheat 30 years ago, and highlighting the successful "rebirth" of the Cheat River. Even before the blowout in 1994, he remembers the discoloration of the river in sections. He writes, "Though these were difficult days for the river, thanks to years of Clean Water Act funding and the cleanup efforts of a local non-profit group, the state and others, the raging waters of the Cheat today represent a major success story. The orange scour still remains in spots, but the mainstem of the river has been restored – serving once again as a haven for whitewater rafting and smallmouth bass fishing." You can read the blog in it's entirety here.
The EPA also issued a one page pdf in June – emphasizing the "dramatic" recovery of the Cheat River since 2000.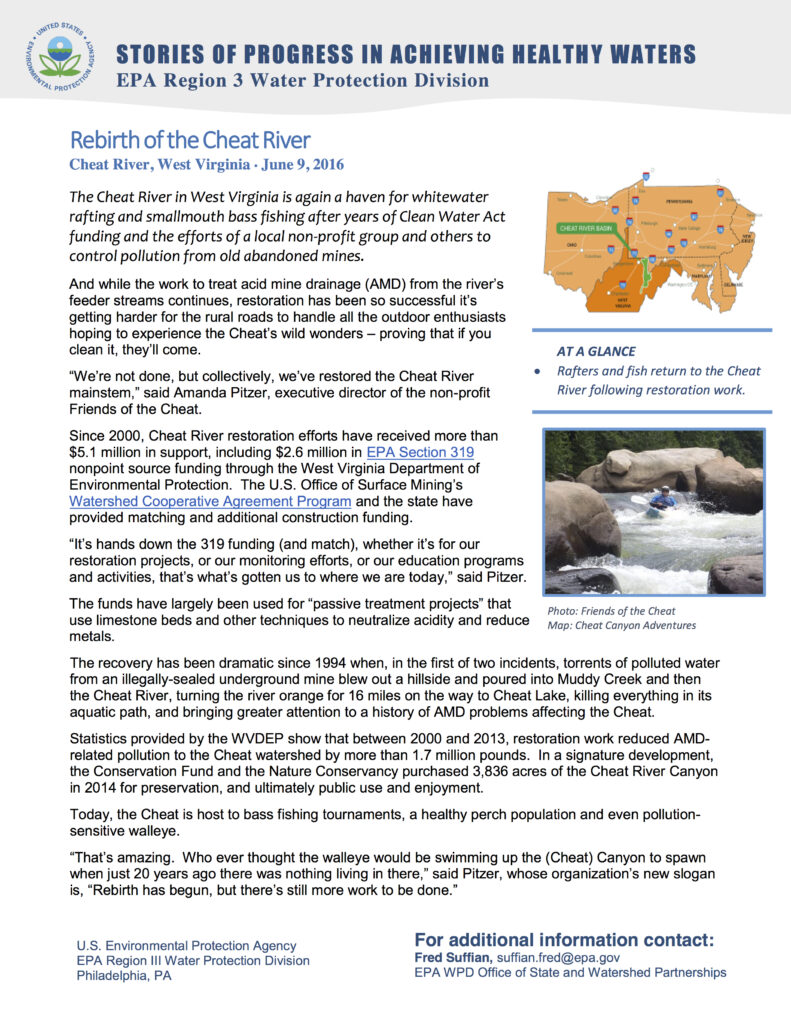 Just last week, the EPA's National NonPoint Source Program report was released – with Friends of the Cheat listed as one of the "Faces of Success." You can read the entire report here.