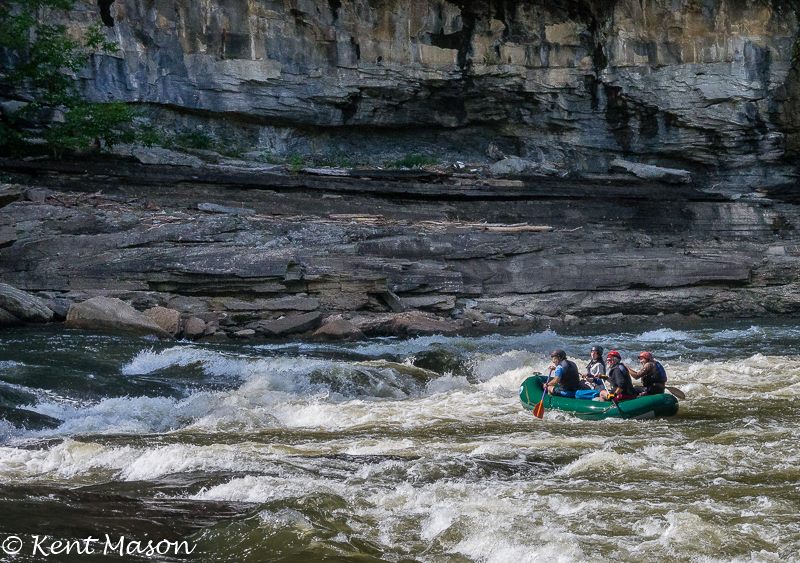 Friends of the Cheat is thrilled to announce that 3,836 acres of the iconic Cheat River Canyon have been purchased by The Conservation Fund and The Nature Conservancy for preservation, and ultimately, public use and enjoyment! Their action will protect a seven-mile stretch of the Cheat River, and most of the Canyon not already included in Cooper's Rock State Forest and Snake Hill Wildlife Management Area. Finally, after 20 years and a few unsuccessful attempts, the land will now be protected forever!
The Canyon has been a target for conservation since 1976. The Nature Conservancy has identified the Cheat River as one of the most ecologically intact rivers in the Central Appalachians. There are no dams in the Cheat River main stem and none of the watershed's major tributaries are dammed. The river is connected to a well-forested floodplain, and the vast majority of the watershed's headwaters are part of the Monongahela National Forest complex.
FOC is hopeful that this is a step towards reviving commercial interest in the Canyon's world-class whitewater, and, at some time in the future, re-opening the section of the Allegheny Trail that runs through the Canyon. The Allegheny Trail is 330 mile north-south trail through WV, which connects to the Appalachian Trail at the VA-WV border.
When complete, the West Virginia Division of Natural Resources will manage all 3,800 acres as a component of its Wildlife Management Area system and as a complement to the complex of public recreation lands on the lower Cheat River.
This accomplishment is a landmark event for all parties involved over the last two decades. Kudos to the staff at The Conservation Fund and The Nature Conservancy, and specifically Rodney Bartgis and Beth Wheatley who have engaged FOC throughout this project's long, bumpy road. FOC looks forward to the next leg of this exciting journey.