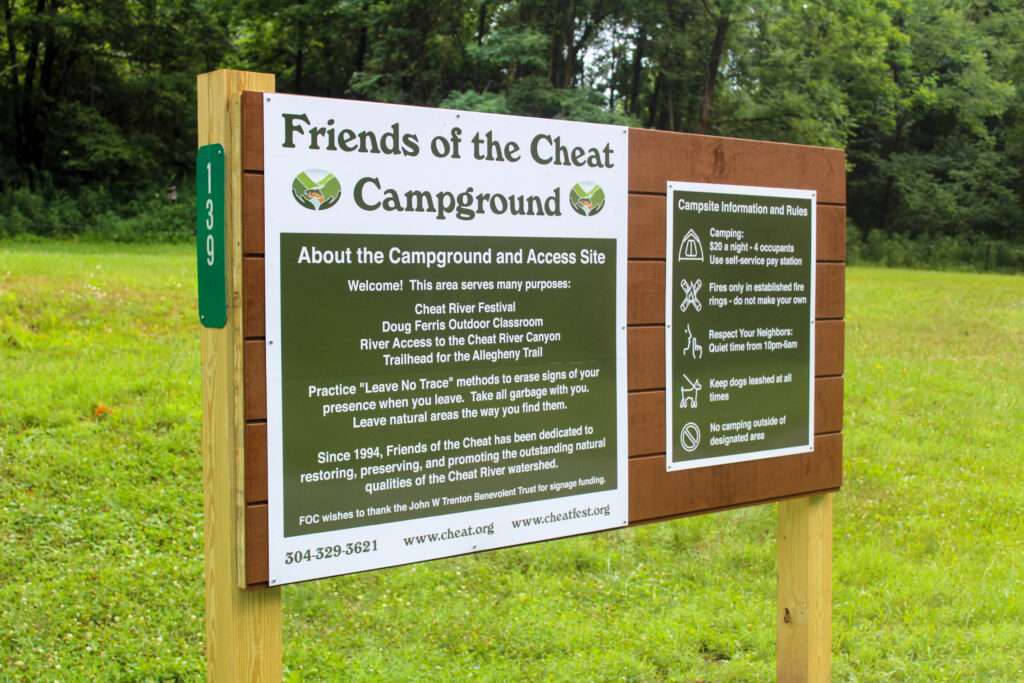 FOC's newest venture is now open for business!
The Friends of the Cheat Campground is the perfect spot for Cheat Canyon paddlers, Allegheny Trail hikers, and anyone looking to spend a night (or a few) in central Preston County beside the Cheat River.
These primitive camping sites run $20 a day for 4 occupants – FOC members pay $10!  A self-service pay station is located beside the back gate to the Cheat River Festival site. Camping is not allowed beyond the gates. Vault-style toilets and potable water are available – no electricity hookups – no generators allowed.
The FOC Campground is located at 139 Beech Run Rd, Albright, WV 26519.