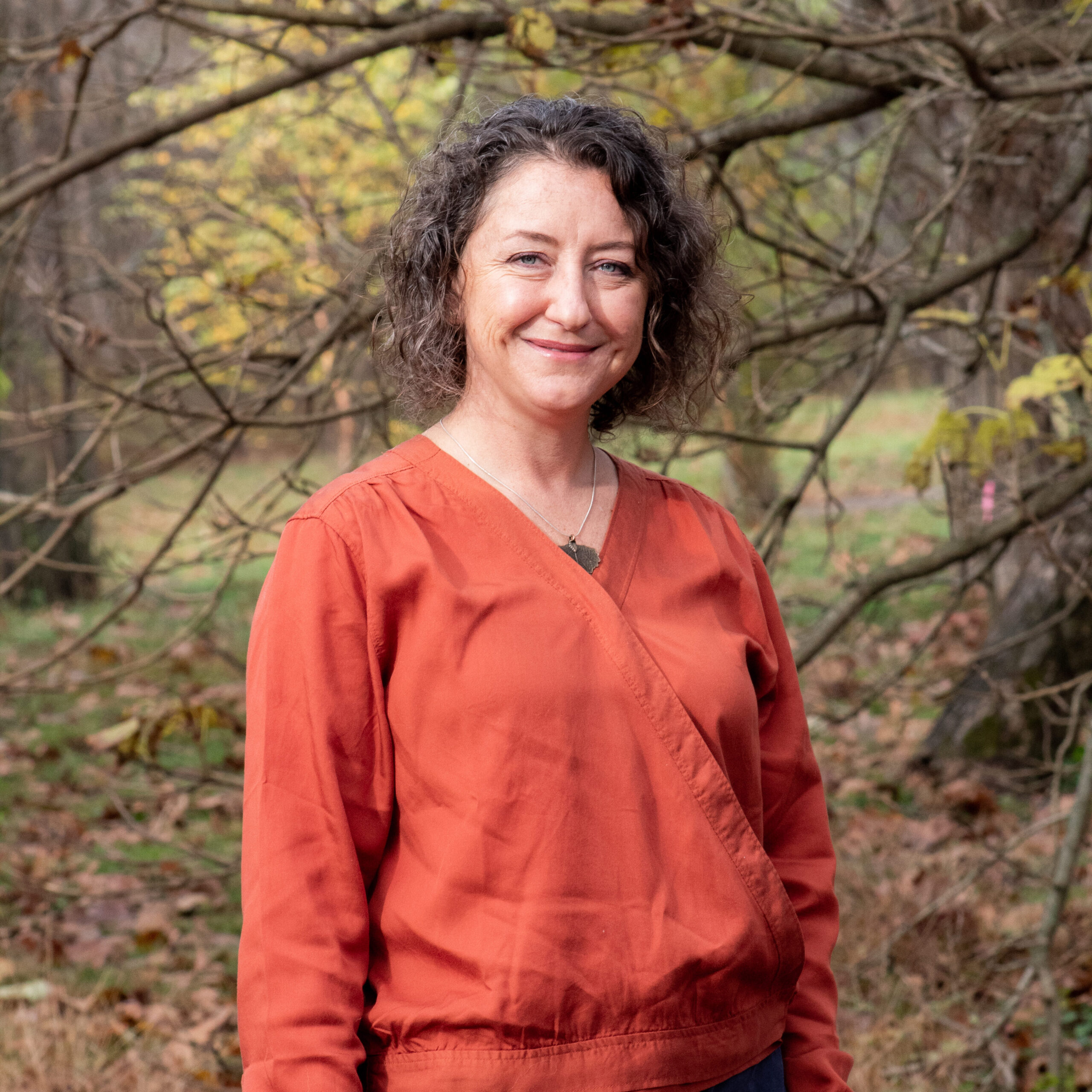 Contact Amanda Pitzer:
(304) 329-3621 ext. 1
Amanda is originally from Erie, Pennsylvania, where she grew up catching crayfish in backyard creeks. She studied at Allegheny College, and participated in a variety of community art and environmental initiatives.
Following a year of teaching high school in rural southwest Virginia, Amanda moved to Preston County in 2006. From 2007-2010 she worked for Friends of Deckers Creek as their Education Coordinator, building the foundation for their very successful youth programs and implementing grant-funded initiatives for environmental service-learning initiatives. In 2009, Amanda was awarded the "Guiding Light" award from the West Virginia Watershed Network for her enthusiasm and dedication to environmental education outside of the Deckers Creek watershed.
Amanda began her tenure with Friends of the Cheat in July 2010. Under her leadership, the organization completed the EPA-funded Targeted Watershed Initiative in Muddy Creek, representing over 7 years of work and over $1.5 million dollars in AMD remediation and associated research. FOC has installed five new AMD treatment systems, executed retrofits to four existing systems, and completed a 6 year work-share partnership with WV DEP's Special Reclamation program. In 2016, the EPA declared the Cheat River "reborn" as FOC now shifts its focus to restoring AMD-impacted tributaries.
Amanda has increased FOC's involvement with Source Water Protection Planning and land conservation, most notably participating in the coalition that finally accomplished the preservation of 3,836 acres of the Cheat River Canyon. On the recreation side, the organization has secured nearly 20 miles of rail corridor for conversion to rail-trail, founded the ~40-mile Upper Cheat River Water Trail, and raised over $60,000 for maintenance of whitewater access points and critical county roads. Further, in late 2018 FOC was awarded over $3 million dollars to construct the 8-mile Cheat River Rail-Trail, including the remediation of contaminated soils. This project, known as RE/CREATE, includes funding for an acid mine drainage learning park at the Lick Run portals AML site and Trail Town economic development programming across Preston County.
As the organization turns 25, Amanda has lead a push to diversify funding and projects. This pivots the organization to address broader pollution impacts, engage in proactive water quality protection, and lead the removal of the low-head dam on the Cheat River at Albright. The organization's visibility and community engagement has also grown through education initiatives, and outreach to Tucker County and Cheat Lake.
Amanda and her family live below a high wall on Scotch Hill in southern Preston County. She is an active community member having served on the Preston County Litter Control Board and Preston County Solid Waste Authority. In 2017, Amanda was named one of West Virginia's 50 "Wonder Women" by WV Living Magazine. In 2020, she was awarded the national River Hero award following in the footsteps of her predecessor at FOC, the late Keith Pitzer.